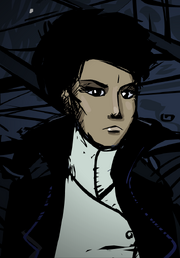 The Intelligence Agency General Headquarters coordinate Kara's actions. In Covert Front Four Kara reveals she is a member of MI6, therefore it appears that the words Intelligence Agency refer to British Secret Intelligence Service (SIS/MI6), and General Headquarters refers to the building from which MI6 operates.
List of Agents
Edit
Given missions
Edit
Ad blocker interference detected!
Wikia is a free-to-use site that makes money from advertising. We have a modified experience for viewers using ad blockers

Wikia is not accessible if you've made further modifications. Remove the custom ad blocker rule(s) and the page will load as expected.